Resum
Volunteering at Orphanage Volunteers will be placed in an orphanage where they will live with the children, or with our host family,assisting them in their day to day routine. The children are mostly between the ages of four and fifteen, and have a basic understanding of English. The general role of the volunteer will be to act as an older sibling: to care for, look after and encourage the children. Volunteers will teach the children general life skills, including health and sanitation, as well as arts, crafts and music. Depending on your own skills and interests, though, you can also teach songs, music, dance, cooking, or any number of activities, and generally just spend quality time with the children.
La nostra història
Volunteering in Nepal is a great experience to submerge into the Nepalese culture while at the same time help the people of one of the poorest people in the world.
La nostra missió
Volunteering in NEPAL, is a variety of community service and volunteer opportunities. Our volunteering opportunity consists of 10 committees that address various issues and provide many service opportunities throughout the year. You can make a difference in your community with nothing more than a smile and a desire to serve – no experience necessary or required!
Sobre
PVN Nepal is run volunteer organization for social benefit. Our major mission is to create a global understanding by encouraging volunteers to assist with our community development and youth mobilization programs. Our organization, Plan my Volunteering Nepal (PVN-Nepal) provides all the interested volunteers throughout the world a chance to tour throughout this beautiful country volunteering in any sectors they like. Finally, we sincerely express our cordial best of luck you for your safe and enjoyable tour to Nepal with PVN–NEPAL. And you are most welcomed!
Persona de contacte
Phone No: +977 01-4390728 P.O.Box No: 23765 Email: info@pvnnepal.org Email: pvnnepal1@gmail.com URL: http://www.pvnnepal.org
Els nostres projectes recents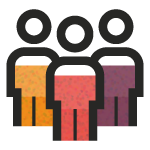 per Plan Volunteering Nepal, Chitwan , Pokhara, Kathmandu , Lamjung, Nepal
4.0 hrs durant 9 mesos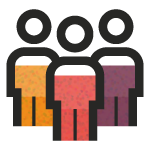 per Plan Volunteering Nepal, Kathmandu, Nepal
5.0 hrs durant 7 mesos